Church of Santa Maria Maggiore – Spello
The church of Santa Maria Maggiore is located in Spello, a charming village located in the Umbrian Valley, in the province of Perugia. Its building began during the eleventh century over a temple dedicated to the pagan goddesses Vesta and Giunone.
The interior, with a Latin plan with a single nave covered by a cross vault, ends with a polygonal apse and is currently characterized by a strong Baroque appearance; on the sides of the nave there are altars, decorated with stuccos by Agostino Silva in the eighteenth century. Originally, it probably also presented several chapels, which are now closed and embedded in the side walls, with the exception of the Baglioni Chapel, decorated by Bernardino di Betto called "Pintoricchio", the Cappella del Sacramento, and two others on the transept.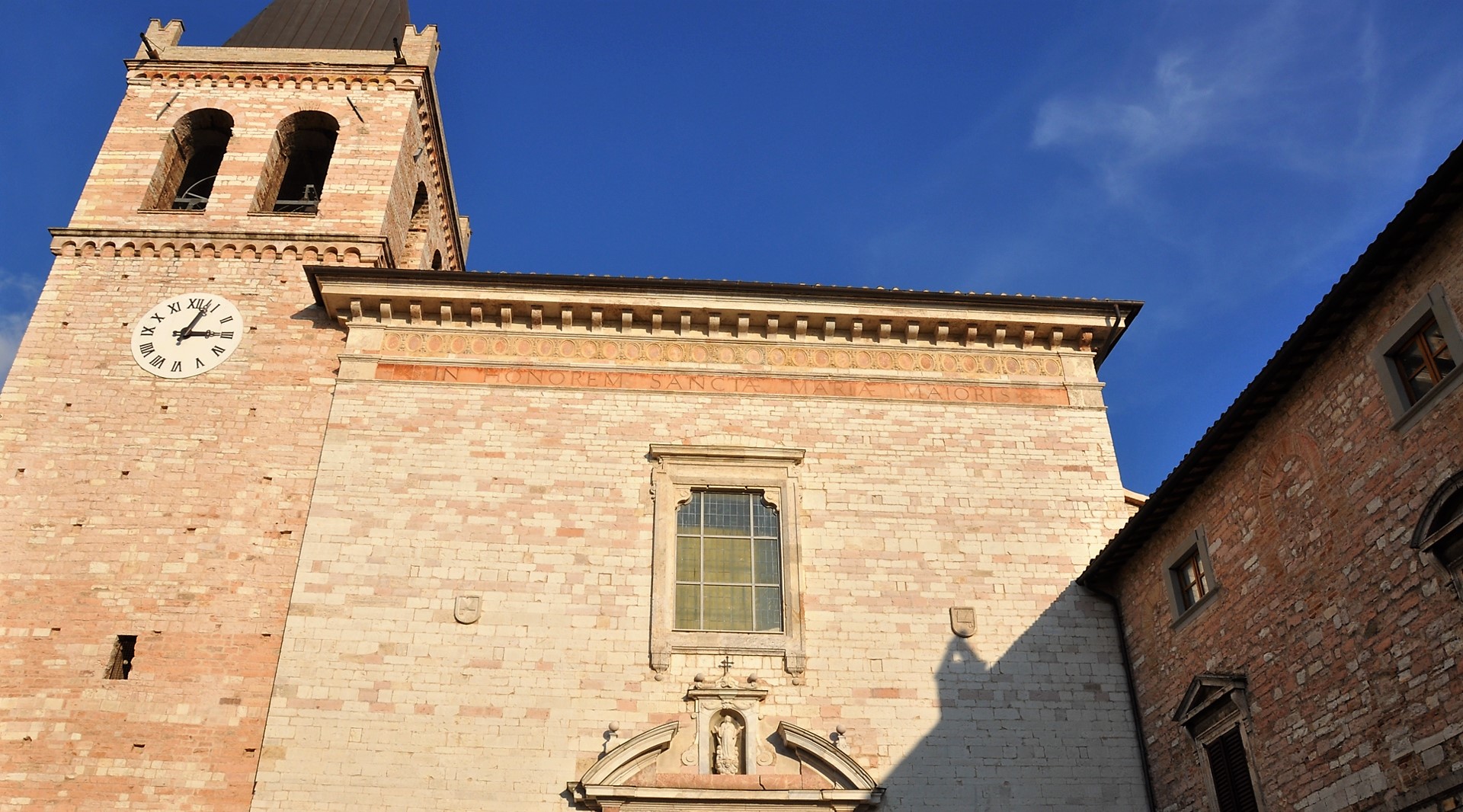 Perugino's masterpieces preserved here: